SLINGSHOT JENNY +
MIXTAPE ZINE ISSUE NO.02
This album cover is my contribution to the second issue of Mixtape Zine. Mixtape is a digital zine by
Grace Herndon
(and contributors) showcasing a collection of submitted artifacts from imaginary bands.
The call for submissions asked contributors to choose a random number. Grace then assigned each person an imaginary band name from a running list collected in her phone. Each contributor was tasked with creating an artifact (photo, album cover, video, etc.) based on their assigned band.
Check out the full project
here.
OWWW!
the debut album by Slingshot Jenny is out now.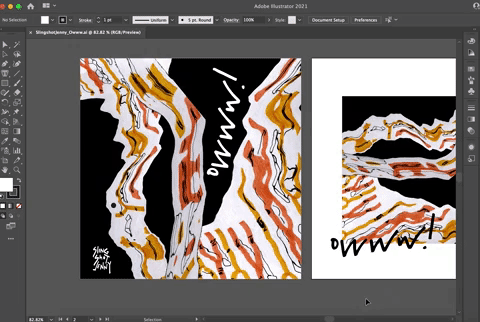 My assigned band name was Sling Shot Jenny. I drew quick sketches of slingshots and used a scanner to create different shapes and patterns

.